Quartz Countertops Colors and Cost
Countertops are a great option if you want to redecorate your kitchen or give your kitchen a new look. You can take our company services for the best countertops options in Orlando.
Our company provides you with the best service for countertops replacement and has a variety of colors on the countertops.
Our best team will make sure to work professionally and also provide you with flawless installation.
No matter what kind of countertop material you wish – granite, marble, or quartz, we have a vast range of unique solutions to fit any taste and change the look and style of your home or office based on your preferences.
People are becoming increasingly interested in quartz countertops. Quartz countertops may be used without coating for many years due to their non-composition. Quartz countertops are stain-resistant, making cleaning a breeze. They also come in various colors and designs, giving you the ability to choose from multiple options. Here we will tell you why stone spirit company is more reliable in Orlando, FL, than the other companies, so let's dig into it.
Why choose us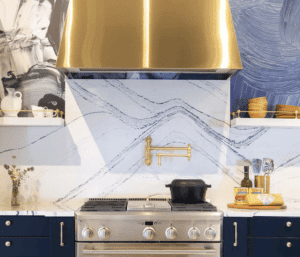 Every countertop is different from the other. Like in various homes, the kitchen has different styles and shapes of the countertop. And also, homeowners want to install an additional type of countertops, so they need a professional company to help them replace their countertops.
We have a professional team that can replace your countertop without any damage. You can completely trust our team and also you will love your work.
Quartz countertops
Quartz is an excellent material for countertops. It does not need to be resealed. It's also appealing, long-lasting, and with the addition of hues, it may be tailored to your personal needs. Because the color and pattern possibilities for quartz countertops are practically unlimited, you may want some assistance in selecting the perfect layout for your house. Stone spirit company have all kind of quartz countertops. We have a professional tea that can help you choose the best quartz company for your home.
Quartz Countertops Colors
Due to its design, quartz is available in an almost infinite variety of hues and patterns. Brown, grey, white, beige, and black is the least popular quartz countertop hues. They can also have veining to make them seem like marble. Quartz countertops are available in various treatments, including sandblasted, shiny, textured, and polished.
White quartz countertop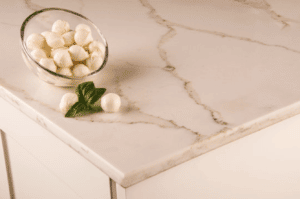 White counters blend well with a variety of cupboard colors. Cabinet colors with white polar surfaces are frequently rustic wooden hues, black, and other natural colors. A clean white kitchen provides an eye-catching outlook.
Beige quartz countertop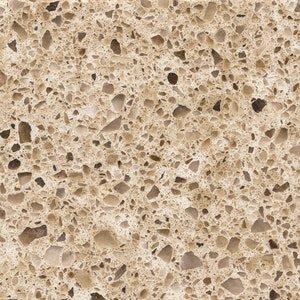 A quartz countertop hue is one of a handful where warm and cold colors are blended nicely. The stone goes well with a wide range of natural wood tones.
Grey quartz countertop
The beautiful appearance of a stone and the grade of quartz. There are grey to beige colors on a grey background to emphasize the rock. That magnificent stone appeals to people searching for a natural-appearing complement to their light-colored cabinets.
Black quartz countertop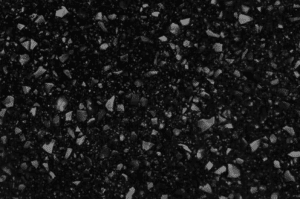 Black quartz countertops result from a long interior design style in stylish, innovative, and particularly pricey-looking, opulent kitchens.
Black countertops are constantly resurfacing in different colors, materials, and textures and with minor modifications as contemporary kitchen fads come and go.
Black quartz countertops are a good option and provide you with timeless beauty.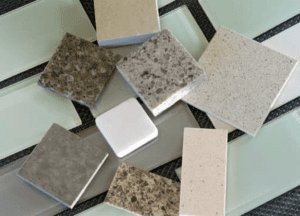 Quartz countertops are in the center of the pricing range when we are comparable to specific other high-quality options available on the market.
At the same time, higher-end alternatives may be out of your price bracket, a more widely used form of the metal costs similar to other metals.
Quartz countertop's price range starts from 40 dollars and goes more than hundreds of dollars per square foot. Many homeowners look for the less costly quartz countertop options due to the cost.
Are quartz countertops heat resistant?
Quartz kitchen surfaces are highly durable and can help to prevent fires from spreading. But, it would be best if you exercised extreme caution since excessive heat might harm the surfaces. To preserve your counters from overheating, use heat shields.