Granite Countertops Orlando
Granite countertops in Orlando is a popular choice for kitchens and bathrooms. With changing kitchen needs and design aesthetics, are they appropriate for today's kitchens? Let's discuss it.
What is Granite Countertop?
Granite forms when magma crystallizes beneath the surface of the Earth. Minerals like mica, amphiboles, and quartz make up most of them.
The mineral makeup determines color and pattern. Granite comes in reds, pinks, browns, blues, grays, and whites. Colors come in thousands of shades and patterns.
Its appealing and unique appearance makes granite a popular material for high-end construction projects, such as monuments (mainly granite was used to construct Mount Rushmore), stairs, fireplace mantels, floor tiling, and countertops.
Why is Granite Popular?
Granite countertops come in various colors & patterns and can be customized to match the décor. Granite is also heat-resistant, making it ideal for use in the kitchen.
Is It Worth Going for Granite Countertops in Orlando?
Granite countertops are natural, gorgeous, low-maintenance, and extremely durable, which makes them ideal for countertops.
Granite countertops have become increasingly popular in recent years as homeowners seek ways to add value to their homes.
The fabrication and installation price depends on the granite's quality and level. Some companies differentiate granite in 4 levels, or some call them "grades". Some homeowners may question whether granite countertops are truly worth the investment. Ultimately, deciding whether to install granite countertops depends on the specific needs & budget. Granite countertops can provide lasting value and beauty for those willing to pay for the initial investment.
What are Granite Countertops Advantages?
Granite countertops have many advantages.
They are beautiful and unique, durable, heat resistant, and easy to care for. Granite is a natural stone formed over millions of years, so each piece is one of a kind. Granite countertops are also very strong and scratch resistant. They can withstand high temperatures, making them ideal for use in the kitchen.
Natural Material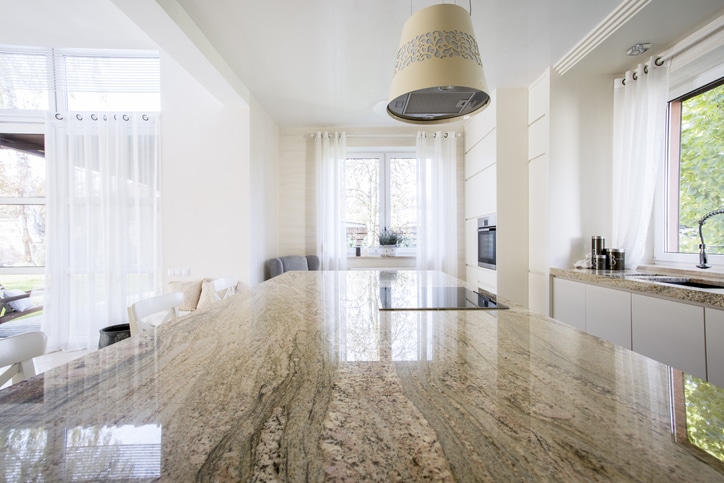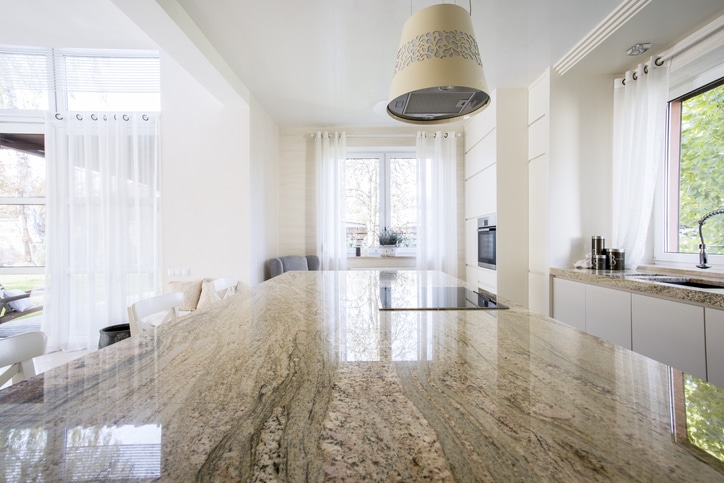 No synthetic resins or additives exist in granite countertops, unlike other countertop materials like laminate. Sometimes quartz and other natural materials are advertised as organic, but they can also contain resins. In contrast, granite is 100% natural.
Natural Appearance
There's something unique about granite. It is very hard to find two granite slabs that are exactly alike. There's a warm and lavish look at the natural stone details – like in a Tuscan villa or a French chateau.
Variety of Designs
Granite has virtually endless design options, one of its most significant advantages. Because every stone is different, granite gives you the chance to find something unique for your home. It comes in light & dark colors with long, smooth veins and small grains.
Today, granite countertops are available in various colors and patterns. When selecting granite for your kitchen or bathroom, you'll first need to decide on the overall look you want to achieve. Are you going for a sleek and modern look or something more traditional? Once you've decided on the style you're after, you can start browsing granite countertops by color. If you're aiming for a neutral kitchen, you might choose a white or cream granite. For a more dramatic look, try black granite. And if you want to make a statement, consider using brightly colored granite like red or blue. There are also many patterned granite options available, so you can find something that perfectly fits the style of your home. With so many choices on the market, it's easy to find the perfect granite countertop for your needs.
Heat Resistant
There's more to granite than just looks. You can't beat it when it comes to heat resistance and durability. Granite counters can take the heat (up to 1200°F) without getting damaged. The damage and discoloration will last forever if you do this with another countertop. You can only expose quartz to heat between 150°F and 300°F.
Scratch Resistant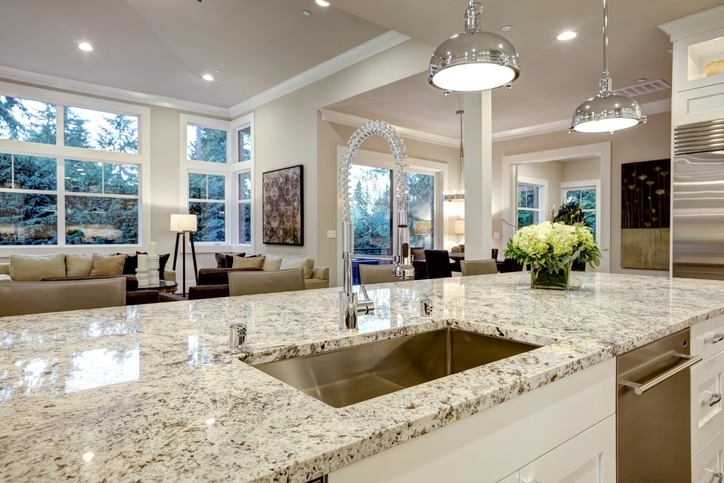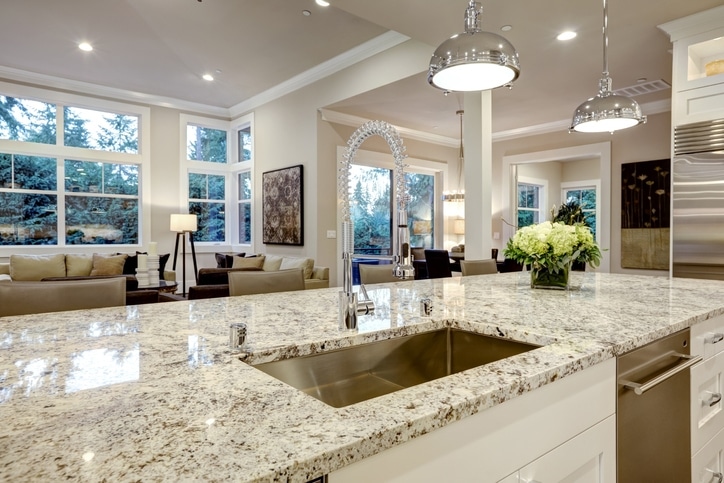 Scratch-resistant granite is a great choice. Knives and other sharp utensils are inevitably going to make contact with kitchen countertops.
But the best thing is that granite doesn't scratch. There's nothing like it. Granite is tough and last forever. It won't matter how long you own granite countertops. Countertops made of plastic laminate or wood are more likely to scratch than other materials.
Stain Resistant
Stains like sauce, wine, vinegar, juice, and whatever else you spill are easy to clean up. You can't stain granite because it's heat, scratch, and stain-resistant. It's almost stain-proof if it's well sealed. Bear in mind; that spills should be wiped up right away. Stains can penetrate granite more easily if acidic substances are left on the countertop.
So have you decided to give granite countertops Orlando a try? Get in touch with us for top-class granite installation services. We are offering you a free consultation over a call.
Let's get started on your new kitchen design!