If you are designing a new home, you must be looking for a durable countertop surface for your kitchen. Most homeowners need a material that can withstand stains, heat and major scratching with ease.
From the past few years, many construction experts were using quartz due to its low maintenance. However, today the market is more influenced by Dekton countertops.
This new exciting home construction material is suitable for countertop surfaces, exterior applications and flooring as well. This ultra-fine and the sophisticated material is the best alternative to quartz and granite countertops.
If you are going to design a new home in Orlando, FL or modifying the old one, Dekton countertops can be a great option. View the gallery.Now, where you can buy this latest material and how costly will it be?
There is nothing to worry about because we at Stone Spirit are ready to serve you with the best buy facility at a budget-friendly price.
Reasons to buy your Dekton countertops from Stone Spirit Orlando, FL: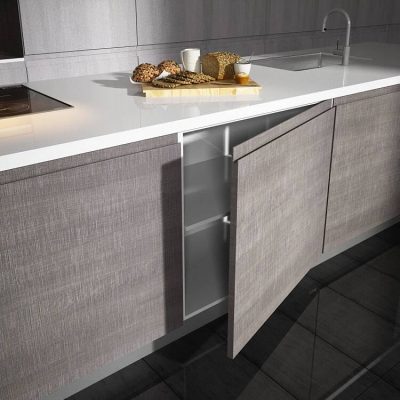 1.Heat Proof Material:
Dekton material is known for its heatproof design. Even if you use your blowtorch on this material it will stay as beautiful as it is. Users do not need to worry about any thermal shock with this material. Stone Spirit offers guaranteed heat proofing with Dekton countertops.
2. Stain Resistant:
Stone Spirit ensures the top quality products to our clients. Dekton countertops are nonporous and dense so even if you install the lighter colors of Dekton, there is no need to worry about stains. This material is well tested to resist the stains against soy sauce, ketchup, black beans, lemon, red wine, vinegar, spray paint, and makeup as well.
3. Scratch Free:
Dekton Countertops are developed with a high-density design. This superior formula is completely scratch-proof so you can use it safely for years in your kitchen. You will be happy to know that along with scratch-resistant design, Dekton Countertops are UV resistant and chemical resistant as well.
We have served many clients in Orlando with this top-notch and super savvy material. if you are also planning to modify your old kitchen, it is good to place an order for high-quality Dekton countertops at Stone Spirit Orlando, FL. We value your dreams and will serve you with style, flexibility, and attractive color solutions.