Quartz has become the newest trend in the renovation industry, especially when it comes to renovating kitchens. People opt for a humongous style of quartz, which complements the aesthetics of their house. Kitchen countertops are the first thing that people notice when they enter your kitchen. A trendy countertop speaks of the theme of your kitchen. It is extremely important that your frequency vibes positively with your kitchen, as this is the place where you cook and eat. With an elegant look, quartz also looks for a number of advantages. Quartz is an engineered material that is heat and stain-resistant. Both these qualities make it perfect for a busy cooking top. Let's look into some ideas to style up your kitchen with quartz countertops.
1. Ultra-Black Countertops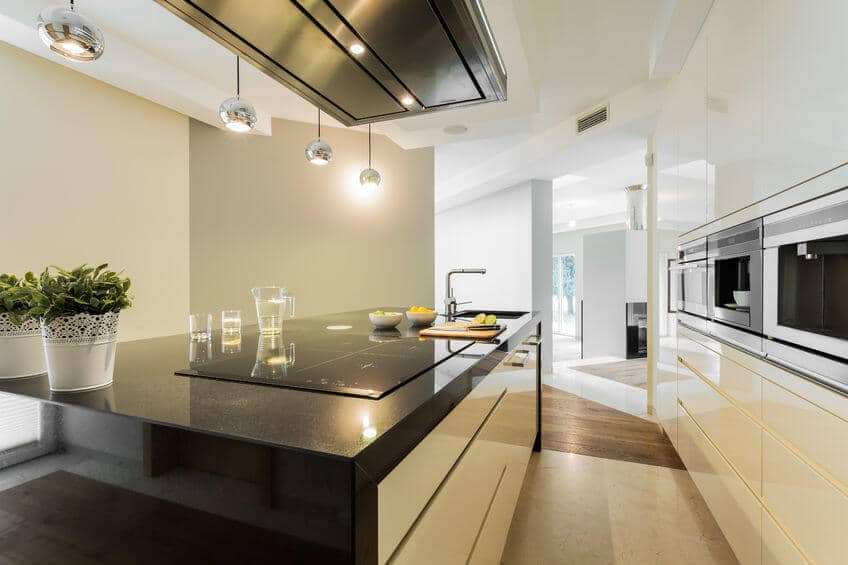 A glossy black countertop can be styled with bright-colored cabinets to complete the look of your kitchen. Put a small elegant chandelier to give your kitchen a sophisticated look. Place some green bonsai to add a pinch of liveliness to the room.
2. Pure-White Countertops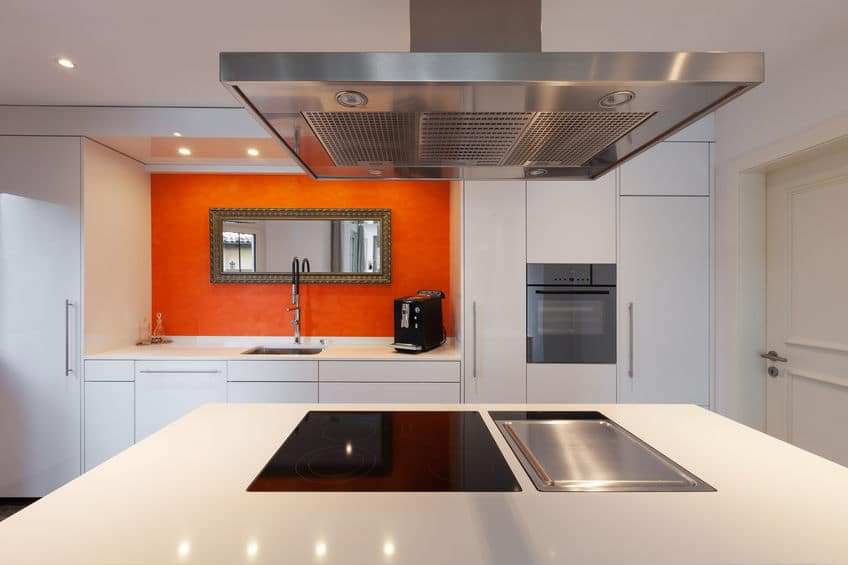 To homeowners looking for a luxurious re-furbishing of their kitchen, we suggest going for a pure white-colored countertop. With white-colored countertops, you don't need to go for any other color for the cabinet. A white polish on the cabinet is just enough to complement your countertop. A little bit of the lighting over the countertop and some fresh lavenders are good for the overall look and feel of the space.
There is no need to go for conventional rectangular countertops. Play around with some shapes like an oval shape or round-edged islands. A round-edge is also advantageous if you have kids in your house. A rectangular edge may injure children, but a round-edge is pretty soft.
4. Concrete-Looking Quartz Countertop
While the look of the concrete is the first love of homeowners but the many disadvantages that it holds due to its porous nature, has made it an unpopular choice. With quartz, you can engineer a concrete look for your countertop. More unique countertops ideas
Quartz countertops are available in many colors – blue, green, orange, etc. Don't be shy to go for some eccentric color. Colors add positivity and liveliness to your kitchen. With a glossy finish on the top, you can be sure that the colored tops would not give an obnoxious look to your kitchen. Quartz is one such material, with which you can experiment on all those ideas that are in your heart.